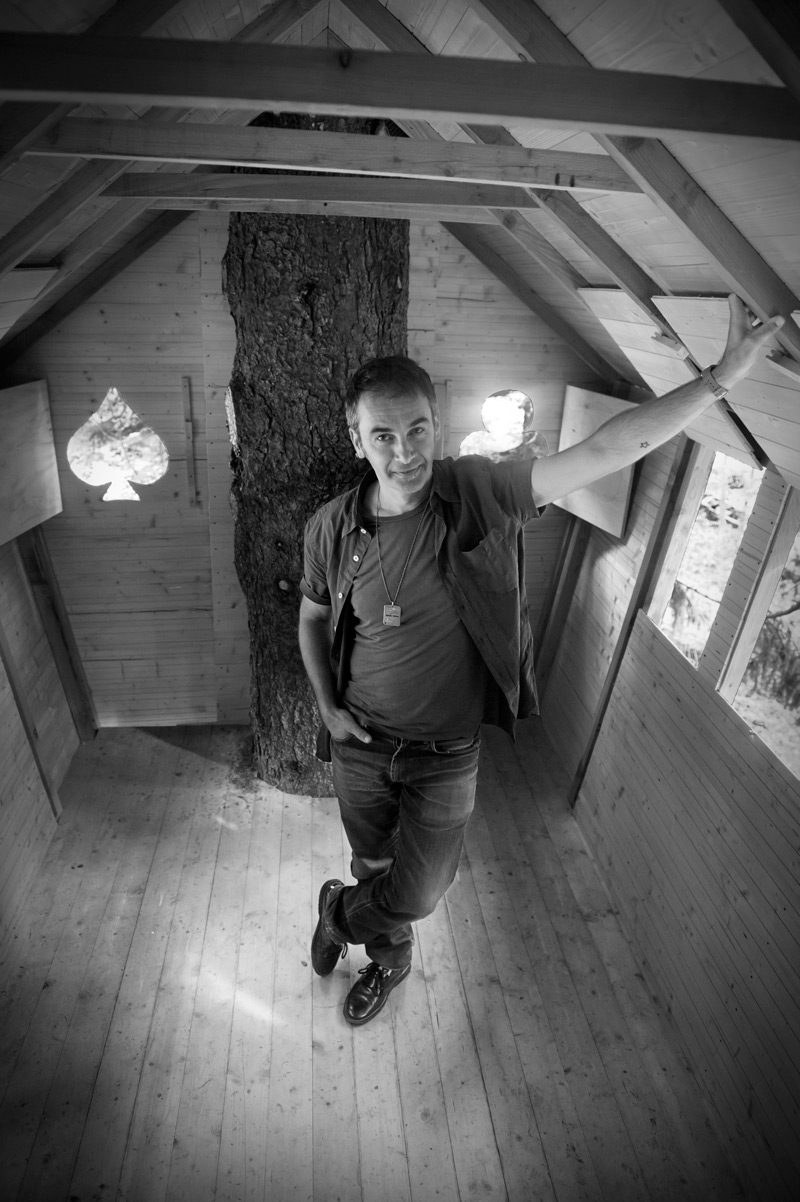 Sergio Festini, architect, milanese, born in 1966, graduated cum laude at the Politecnico di Milano, between 1990 and 1993 he collaborated on several architecture and design projects in important studios in Barcelona, London and Milan.
In 1994 he started the business that will produce numerous fashion shops in Europe and Asia, as well as important contracts for public places, private residences and offices in Milan.
In 2000 he founded the sergio festini & architetti which deals mainly with architecture, from building refurbishment for the recovery of de-industrialised areas in transformation, to building design for the residential, commercial and advanced tertiary sectors.
From 2003 to 2018 he is a founding member of an important real estate group, for which the studio is particularly active with numerous real estate development projects and the creation of wellness clubs of the Virgin Active in Italy.
CEO and Leed Architect from 2013 to 2016 of the More Network , network of professionals for developing projects in new emerging markets (Iraqi Kurdistan, Azerbaijan, Colombia, Qatar). Since 2020, he continues his own activity in the real estate market, milanese and not, buying small areass where he can research, experiment and develop new forms of contemporary living.
Sergio Festini directs his own studio, supported by several collaborators, in the field of architectural design, executive design and works management.
He has gained important experience over the last 15 years in the field of residential and commercial real estate development and project management.
Some of his works are published in magazines of Italian architecture.
He lives and works in Milan
Sergio Festini, architetto, milanese, classe 1966, , laureato cum laude al Politecnico di Milano, tra il '90 ed il '93 collabora a diversi progetti di architettura e design in importanti studi tra Barcellona, Londra e Milano.
Nel 1994 inizia l'attività che produrrà numerosi fashion shops in Europa ed Asia, oltre ad importanti commesse per locali pubblici, residenze private ed uffici a Milano.
Nel 2000 fonda la sergio festini & architetti che si occupa principalmente di architettura, dal building refurbishment per il recupero di aree deindustrializzate in trasformazione, al building design per il residenziale, il commerciale e il terziario avanzato.
Dal 2003 al 2018 è socio fondatore di un importante gruppo immobiliare per cui lo studio è particolarmente attivo con numerosi progetti di sviluppo immobiliare e per la realizzazione dei wellness club del gruppo Virgin in Italia.
CEO e Leed Architect dal 2013 al 2016 della rete di professionisti More Network per i progetti in nuovi mercati emergenti (Kurdistan Iracheno, Azerbaijan, Colombia, Qatar). Dal 2020 continua in proprio l'attività imprenditoriale del mercato immobiliare, milanese e non, acquisendo piccole aree dove poter ricercare, sperimentare e sviluppare nuove forme dell'abitare contemporaneo.
Sergio Festini dirige il proprio studio supportato da diversi collaboratori nel campo della progettazione architettonica, esecutiva, direzione dei lavori.
Ha maturato una importante esperienza negli ul¬timi 15 anni nel settore dello sviluppo immobiliare residenziale e commerciale e del project management.
Alcuni dei suoi lavori sono pubblicati nelle riviste di architettura itali¬ane.
Vive e lavora a Milano.